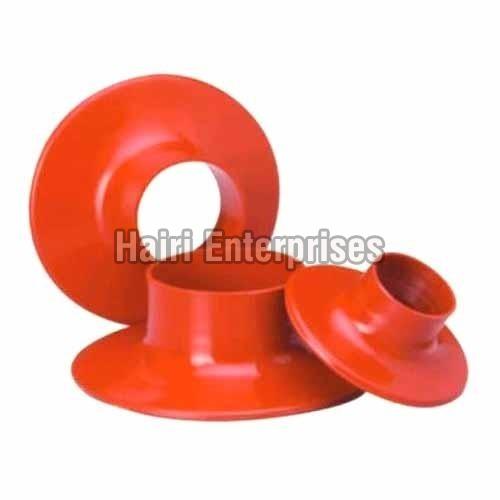 Open wires are prone to damage and short-circuit. Hence, to provide the complete coverage, the electricians are using heat-shrinkable rain shed. Made by using advanced techniques, these sheds are used for offering shed to the wires. Heat Shrinkable Rain Shed Suppliers India is fulfilling the rising demands across the nation.
The need for shrinkable rain shedheat :
Heat Shrink Rain Sheds are used for increasing the path for cable termination without increasing the length of the cable. They are also used to avoid continuousness during the rainy season and to avoid short-circuiting of the electrical network as well.
The material used to make rain sheds:
The rain sheds are manufactured from high-quality cross-linked polyolefin substance that offers excellent non-tracking behaviour, insulation and long-term service consistency for indoor and outdoor applications. These rain sheds are internally coated with water-resistant mastic.
FEATURES & BENEFITS
• UV and weather resistance
• Continuous Operating Temperature ranges from -55°C to 100°C
• Resistant to common fluids and solvents
• Thermoplastic adhesive inside delivers complete environmental protection & insulation
• High creep resistance with anti-tracking properties
Uses of Heat Shrink rain shed:
1. Protective Sealant :
Heat shrink is often used to seal water and dust out of cables and splices. It is ideal for protecting wires of home theatre and personal computing connections from moisture.
2. Insulation From Heat and Chemicals:
Extreme heat and exposure to chemicals can damage wires. Heat shrinkable rain sheds can be used to insulate the wires without any hassle.
3. Easy Identification:
Wires tend to get tangled, which makes their directing hard to identify. Because heat shrink rain shed comes in a variety of colours its ideal for coding messy groups of network wires with them. Using heat shrink rain sheds is a smart alternative to labelling with adhesive tape due to the protective nature of the tubing itself.
Buy heat-shrinkable rain shed online:
The top organization specializes in manufacturing and supplying a qualitative array of Heat Shrink Rain Sheds. The offered shed is highly preferred by the clients for its features like rugged construction and fine finish. Moreover, this shed is manufactured by our adept professionals using superior quality raw material and advanced technology. These sheds are available online in different sizes and designs.
From their extensive collection of products, the online Heat Shrinkable Rain Shed Supplier India is providing a wide array of Heat Shrinkable Rain Shed. They make sure that all the products are designed in compliance with the set quality norms and standards. To maintain quality features, a certified manufacturer of heat shrinkable rain sheds inspect the range of their products on varied defined parameters.
Features offered:
Finest insulation properties
Excellent conductivity
Durable standards
Extensive colour shades
Affordable in price
Top suppliers can supply premium range at an affordable price. Some are even capably providing doorstep delivery. Before finding one, research a bit for various names. Compare their features well along with the quality they supply. Online purchasing is good if you can find the highly accredited Heat Shrinkable Rain Shed Supplier India.